September 2017 Region News
2017 Fall Conference News
You can still register for the Conference on Eventbrite at https://www.eventbrite.com/e/compttiaaitp-region-18-2017-fall-conference-tickets-34573040896?aff=es2. The conference website can be found at region18aitpconference.org.
We have three of the sessions filled and that information is now on the conference website. We have a Cybercrime presentation given by the FBI, a Drones and Drone Security presentation given by a couple of local professors, and an Internet of Things (IOT) presentation given by the Chief Information Officer of the West Virginia Lottery. We are pushing to get the fourth presentation filled very soon.
Our 2017 Conference will be held at the Marriott Hotel in Charleston, West Virginia on the weekend of October 7th. Details and photos are available on the conference website, along with the phone numbers to reserve your room at the hotel.
There will be a Student Contest to be held on Friday night with two $250 prizes awarded at the banquet on Saturday night. So please make sure that your Student Chapters are aware of it. We are going to try to get emails for student chapter members for chapters that have been part of our region to email them, but with the changes related to the merger with CompTIA that might take a little time.
We will be having Friday night social activities for those who wish to and are able to come in a little early for the event. We will have a 9-hole informal golf outing and dinner together on Friday. There is also a "Rod Run and Doo Wop" event going on during the same time as our event which will have concerts, a boat show, and fireworks as well as other activities that will be open and free to the public. We will have the option to enjoy some of their entertainment as well, both Friday and after our banquet Saturday night. If you are interested in the Friday AITP golf outing or dinner, which are not included in the conference registration, please send an email to aitp.region18.con@gmail.com so that we can make reservations for the group. You will be paying for the golf outing and dinner on that Friday. We will have expected prices and details on the conference website soon.
We look forward to your joining us in October!
Mary Jane Scruggs
AITP Region 18 2017 Conference Chair
Region 18 President's Message – 09-12-2017
There are a lot of new changes occurring to AITP as a result of the acquisition by CompTIA.  David Fish, our Eastern District Director has written a monthly Eastern District Director's Message for our Monthly Region 18 Communigram keeping all of us abreast of what is happening at the national level.  Please make sure and read his article in this Communigram.
Our next Region 18 BOD meeting will be held on Sunday, October 8, 2017 at 10:20 AM in the Hospitality Suite at our CompTIA Region 18 Conference in Charleston, WV. Our Region 18 Board of Directors meetings are normally on the fourth (4th) Thursday evening of every month. The meetings are usually held via teleconference. If you'd like to participate in future RD meetings, please contact your RD for the dial in numbers or any of your Region Officers. If you're not an Officer or RD, please contact Mary Jane Scruggs at "mjscruggs@att.net" and let her know you'll be attending so you can be added to the roll call.
Our Region 18 Mission:
Providing professional and leadership development for the IT professionals and students attending.
Creating opportunities to network with other IT Professionals and students.
Staying on the forefront of information technology through
Mary Jane Scruggs is the Chairperson for our 2017 Region 18 Conference/Retreat. Our Region 18 Conference is being held at the Charleston, WV Marriott Hotel, October 6-8, 2017. RESERVE THESE DATES ON YOUR CALENDAR. Please visit our Region 18 Conference web site http://region18aitpconference.org/  YOU NEED TO MAKE YOUR CONFERENCE AND HOTEL RESERVATIONS ASAP!!!  Nancy Hammervick, Executive Vice President, Industry Relations, CompTIA and Colleen Loeffler Phonwiang, CAE, Director, IT Professional Association, CompTIA will also be attending our Region 18 Conference. There will also be a student competition.
Your 2017 Region 18 Officers are:
President – Brad Moses – Research Triangle Chapter
Vice President – Carolyn Walters – Tarheel Chapter
Treasurer – Nick Regopoulos – Akron-Canton Chapter
Secretary – Mary Jane Scruggs – Akron-Canton Chapter
Jen Addair, addair.jen@gmail.com, is our Communigram editor. Please keep her updated on your Professional and Student Chapter activities so they can be included in the next Communigram, which she normally publishes during the first week of each month. Please submit your updates/articles to Jen NLT than the end of the last week in the current month.
I'm proud to have the opportunity to be your Region 18 President. We have a dedicated team of Region Officers and RDs to help your Region deliver value to members – but, we can't do it alone. We need your help also. So, please step up to the plate and volunteer a few hours of your time and talent to your Region and/or Chapter.
Thank you and let's have continue to have a great 2017! – Look forward to seeing you at the Conference!!!!
Brad Moses
AITP Region 18 President
brad@gpsolutionsinc.com
mobile# 919-395-7926
National CompTIA/AITP Executive Council Update:
Since the last update, chapters have received a draft copy of the Chapter Affiliation Agreement. While it would appear that this document needed to be signed by chapters right away, closer examination of the document reveals that some of the details of the agreement still need to be clarified by CompTIA. There was an overview meeting on the agreement on September 6, to be followed by a meeting with the attorneys who drew up the agreement on September 12. If you miss the meetings, recordings will be available on the AITP.org website. Important topics such as required chapter incorporation, and required liability insurance need to be discussed to by all chapters involved. The tentative goal for all chapters to agree to the document is December 31.
As of September 6, the total AITP membership has grown to 4,030 members, which represents a 27% increase in membership since the launch on June 30. The association is well on its way toward meeting our year end goal of 5,000 members (Professional and Student) by the end of the year.
Membership retention efforts will be noticeably improved under CompTIA/AITP. We will receive our first dues notice at 90 days before they are due. If unpaid, follow-up notices will occur at 60 days and 30 days. If dues lapse, a lapse notice will be sent. This is an improvement from the one notice that was sent in the past. Other efforts to improve retention will be forthcoming. One membership change is that multi-year discounts have been discontinued.
All in all, I believe that the partnership of CompTIA/AITP and the chapters will be a benefit to our association. There will undoubtedly be some issues that arise, because change always causes issues. I believe that in time, we will see a national organization that we will be proud to belong to.
David Fish, Executive Council member
Chapter News
Akron-Canton Chapter
The Akron-Canton Chapter's next meeting will be held on Thursday, September 21st from 6:00 PM – 9:00 PM EDT at The Bit Factory, 526 South Main Street #511, Akron, OH 44311.
The topic of discussion will be I have a NoSQL Toaster.
My toaster stores data without SQL and without tables. But making a choice based on what something doesn't have isn't terribly useful. "NoSQL" is an increasingly inaccurate catch-all term that covers a lot of different types of data storage. Let's make more sense of this new breed of database management systems and go beyond the buzzword. In this session, the four main data models that make up the NoSQL movement will be covered: key-value, document, columnar and graph. How they differ and when you might want to use each one will be discussed.
This session will be looking at the whole ecosystem, with a more detailed focus on Couchbase, Cassandra, Riak KV, and Neo4j.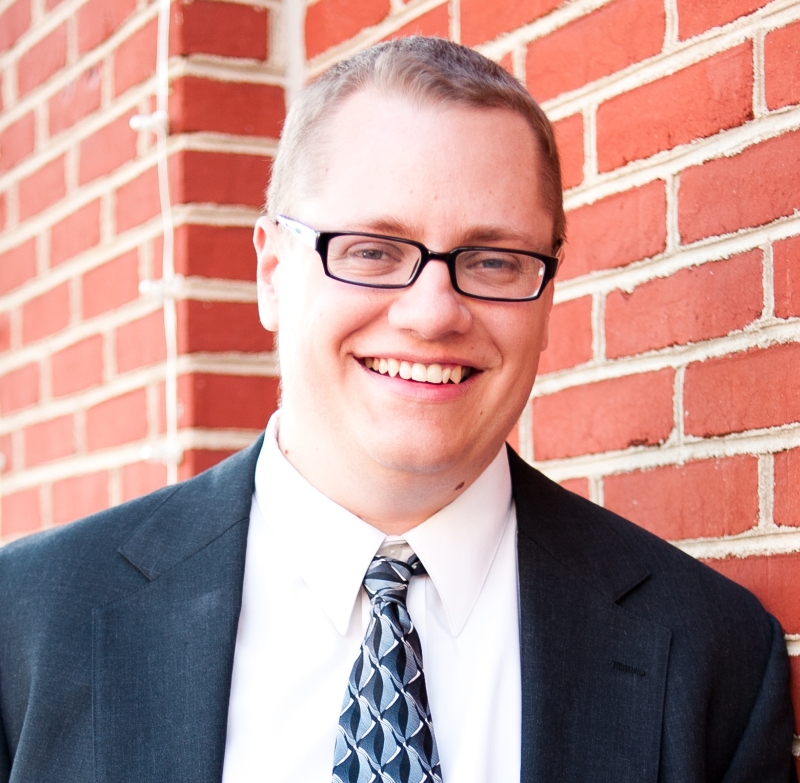 Bio:
Matthew D. Groves is a guy who loves to code. It doesn't matter if it's C#, jQuery, or PHP: he'll submit pull requests for anything. He has been coding professionally ever since he wrote a QuickBASIC point-of-sale app for his parent's pizza shop back in the 90s. He currently works as a Developer Advocate for Couchbase. His free time is spent with his family, watching the Reds, and getting involved in the developer community. He is the author of AOP in .NET (published by Manning), and is also a Microsoft MVP.
Meeting Sponsor: Expedient
Networking: 6:00pm – 6:30pm
Presentation: 630pm – 7:30pm
Wrap-up and Door Prizes: 7:30pm – 8:00pm
Click here to Register for this event and for more information.
Greater Wheeling Chapter
The Greater Wheeling Chapter will hold its Wednesday, September 13th meeting at the White Palace in Wheeling Park, Wheeling WV.  The White Palace is located inside Wheeling Park at 1801 National Rd, Wheeling, WV 26003 (map via bing).  The topic of discussion will be The Gas & Oil Business in the Ohio Valley.
Bio:

Tyler Kuhn
The gas and oil business is all around us in this valley and the technology that monitors and controls what comes out of the ground is something we don't typically see or hear about.  Tyler Kuhn will share his insights into this interesting and dynamic field.
Tyler Kuhn has always had an interest in technology and the gas and oil business afforded him the opportunity to combine his mechanical skills with electronic and computer knowledge. Starting with Blue Racer in Woodsfield he was responsible for the safe and efficient operation of a $750 million midstream processing plant Now with Gulfport Energy Tyler is a maintenance technician responsible for the measurement, metering and control of all operations. A Monroe County Ohio native, Tyler has attended West Virginia University, West Liberty University and West Virginia Northern Community College.
Event Schedule
We will meet at the White Palace.  Social time and registration will begin at 5:30 p.m.  The dinner will be at 6:15 p.m. and the presentations will follow the meal.
Cost for the evening is $18.00 for AITP members, $12.00 for AITP student members and $23.00 for non-member guests.  We will have our 50/50 drawing and door prizes for those in attendance.
RSVP to Join Us
This is a special event with a great speaker and informative topic, so please RSVP early in order to allow the Wheeling Park catering staff the opportunity to prepare sufficient food for everyone in attendance and to ensure there is seating available for our group.
E-mail Karen Kovacs at kkovacs@dwc.org to RSVP.  Reservations are essential.
Pittsburgh Chapter
The Pittsburgh Chapter's September meeting will be held on Monday September 18th at 5:30pm at Birmingham Bridge Tavern, 2901 Sarah St, Pittsburgh, Pa. 15203 (upstairs room). The topic of discussion will be Cyber Security: Everyone Applies. This session is designed for non-technical end-users of computers, mobile devices, networks, and the Internet, to enable you to use technology more securely to minimize digital risks.
OBJECTIVES:
Identifying the Need for Security
Securing Devices
Using the Internet Securely
Common Threats
CERTIFICATION ASSESSMENT:
http://logicaloperations.com/cybersafereadinesstest/
BIOs:
Brian Cochenour
Brian is a Senior Technical Trainer at New Horizons Computer Learning Centers of Pittsburgh. He has been with New Horizons since 2008 and prior to coming to New Horizons he was a system administrator, a trainer for tech support, fraud specialist, and Technical service representative. Brian first started off as an Applications trainer, but with his background he soon transitioned into the more technical areas. With his background in both end user and corporate technical environments, Brian is able to break down complicated theories into easy to follow lessons. This along with the examples he brings to class have allowed him to branch out into several areas of expertise, including: SharePoint, Microsoft Server, Windows, Networking, and Security. From Cisco to Certified Ethical Hacking, Brian is dedicated to helping his student achieve their goals while also making sure they have some fun along the way. Brian has a Bachelor's of Science in Information Sciences and Technology. He has a lengthy list of certifications below:
MCT, MCTS: WSS3.0 / MOSS2007 / SP2010 / Win7, MCITP: EDST7 / EDA7 / SP2010,
MCP, MOS, MCAS, MCSA: Win7 / Win8 / Server 2012 / Server 2016, MCSA: Office 365, MCSA: SharePoint 2016, A+, NET+, Security+, ACE, CEH, CEI, CCENT, CCNA, CCNA-S, CCSI
Dr. Denis Rudd II
Denis is the General Manager at New Horizons Computer Learning Centers of Pittsburgh. He has been with New Horizons since 2003 and prior to coming to New Horizons he was a high school teacher, financial associate, corporate trainer, and currently teaches as an adjunct professor at several colleges and universities in the Pittsburgh area. He is currently researching the quality characteristics of online synchronous training, humor in online classes, and is refining his KIP Model (Knowledge, Interaction, and Personality) of Online Training. Denis has a Bachelor's of Arts in English Education, a Master's of Science in Communication and Information Systems, a Master's of Science in Management Information Systems, and a Doctorate of Philosophy in Instructional Management and Leadership.
RSVP to aitp.pgh@gmail.com.   Include: Name, Company, Email Address
RTP Chapter
---
That's all for this month!
Chapter Leaders, Members, and Students, do you have a news item or article that you would like to see included in the next CommuniGram? Drop me a line! Region Members would love to hear about what your chapter is up to!
Jen Addair, Editor
CommuniGram
addair.jen@gmail.com